---
PREDICTOM Secures €21 Million Investment to Pioneer Early Alzheimer's Detection
In 2023, more than 7 million people are living with dementia in the European Union. This number is projected to double, reaching 14 million in 2050. This will create a huge burden on healthcare systems, both in terms of human and financial resources.
Written by Håkon Langeland (Stavanger Region European Office)
Publisert 15.11.2023

There is currently no cure for Alzheimer's disease. Although the search for potential treatments is showing promise, it is anticipated that these medications will be most effective in early stages of the disease.
– Dementia affects all areas of life e.g. in relation to health, employment, relationships and economic issues, impacting not only the person who has dementia but also their families and informal carers. It is essential that people with dementia have access to timely diagnosis and treatment, particularly as significant progress is made in the development of disease modifying drugs, Dianne Gove, Director for Public Involvement and Ethics, Alzheimer Europe, said.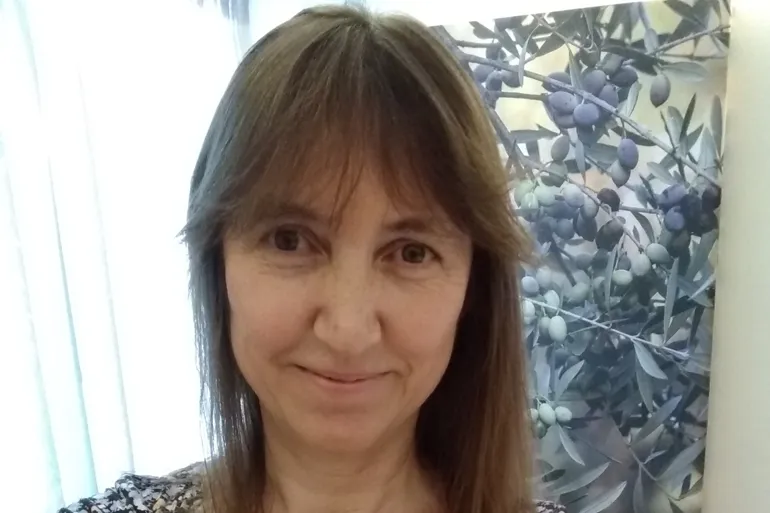 PREDICTOM'S AI-platform
In light of this anticipation, PREDICTOM is developing an AI-screening-platform that can identify individuals at risk of developing dementia, even before symptoms manifest. 
Dag Aarsland, Professor of Old Age Psychiatry at King's College London and research lead at Stavanger University Hospital, is the driver behind the project.
– Detecting early signs of dementia is key to slowing its progression. Unfortunately, a majority of those at risk are not identified in time. Our platform seeks to change this by enabling early discovery, allowing timely intervention and preventative treatment, Dag Aarsland said.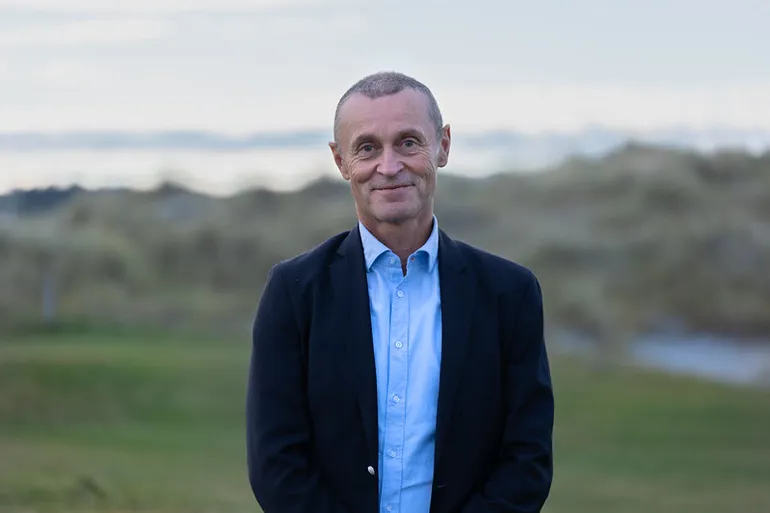 Revolutionizing Screening, Minimizing Healthcare Strain
Another crucial aspect of PREDICTOM's project is that much of the screening can be performed by the patients themselves in the comfort of their homes.
By initiating the process at home, PREDICTOM aims to reduce strain on healthcare services and associated costs. Biomarkers, including saliva, stool, digital markers, and blood (via prick-tests), will be collected at participants' homes or GP offices, streamlining a process traditionally carried out in hospitals or specialized clinics.
More than 4000 participants will partake in PREDICTOM's trial project. The samples will be based on a pool of people from previous projects PROTECT UK, PROTECT Norway and Radar-AD, as well as people from the catchment area of other participating centers in Germany, France, Switzerland, Belgium, and Spain.
–  If our project succeeds, there will be significant savings in both cost and time, project-leader Dag Aarsland said.
–  The potential of this project to develop and test a novel approach to the collection of bio-samples, combined with the use of AI-based dementia risk prediction, will not only be beneficial to the effective management of dementia at national and European level, but also contribute toward making screening and diagnosis more accessible and tailored to the needs of individual patients, Dianne Gove said.
After the home collection, samples will be sent to PREDICTOM, where their platform will process the participant data, integrating blood, cerebrospinal fluid, imaging, electrophysiological, and digital biomarkers. 
AI algorithms will then generate risk assessments, early diagnoses, and prognosis, which will lay the foundation for early intervention and treatment. 
A Collaborative Effort Between Academia, Business, and Hospitals
A consortium of 30 partners from academia, business, civil society, and hospitals, backed by €21 million in funding (€8 million from the EU, €9 million from industry and €4 million from UKRI), is steering PREDICTOM. The Consortium includes partners from 15 countries from Europe, Asia and America and is led by Stavanger University Hospital. 
- GE HealthCare is honored and thrilled to assume the leading industrial role in this vital undertaking, offering hope to those who might face an Alzheimer's disease diagnosis and providing innovative solutions along the patient's journey, Timo Schirmer, Director, GE HealthCare MR Applied Science Lab Europe, said.
This project is part of the Innovative Health Initiative (IHI), a public-private partnership (PPP) between the European Union and the European life science industries. The EU funding is provided through Horizon Europe, while the remaining funding for this project comes from Novo Nordisk A/S, GN Hearing A/S, Pharmacoidea Hungary, GE HealthCare, Siemens Healthineers, Icometrix Nv Belgium, ALZpath Inc USA, University of Geneva, Altoida USA, BrainCheck Inc USA, Muhdo Health Ltd, and UK Research and Innovation (UKRI). 
– We are very pleased to have such a robust team with top notch expertise spanning diverse fields, including IT, AI, medicine, aging research, and professionals from both small and large businesses, Dag Aarsland added.
– Innovation thrives at the intersection of multiple disciplines, where the fusion of ideas and expertise sparks new and groundbreaking solutions, Timo Schirmer emphasized.
The project runs from 1st November 2023 to 31st October 2027.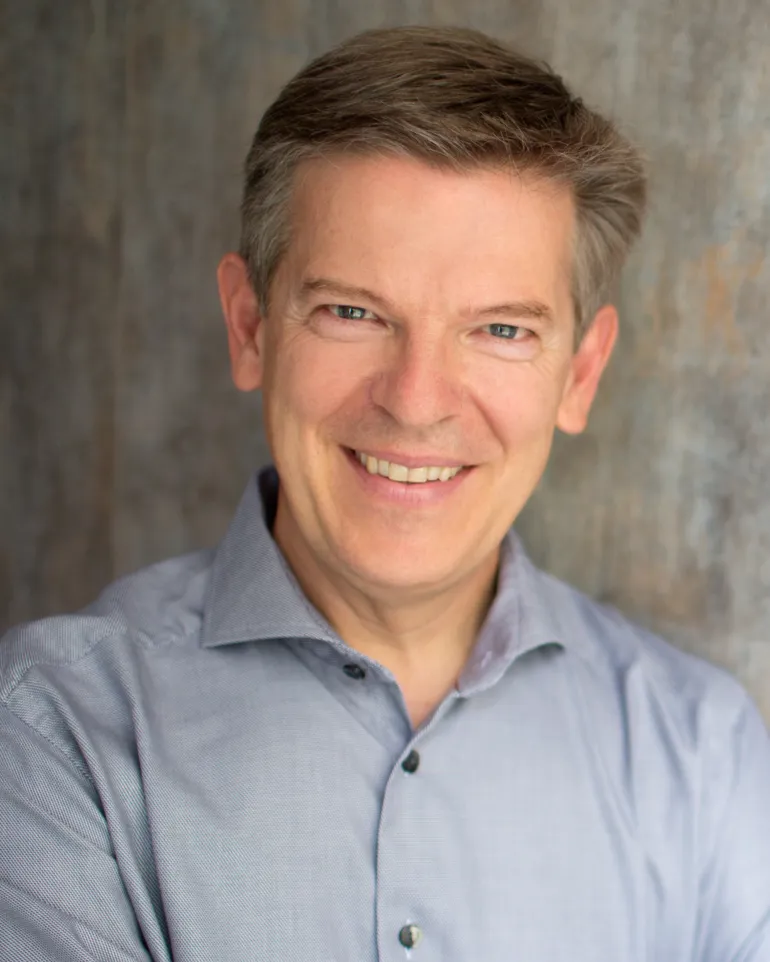 Media inquiries
For media inquiries, please contact:
This project has received funding from the Innovative Health Initiative Joint Undertaking, under Grant Agreement nº 101132356. This Joint Undertaking receives support from the European Union's Horizon Europe research and innovation programme, COCIR, EFPIA, EuropeaBio, MedTechEurope and Vaccines Europe.
The content of this publication represents the view of the author only and is his/her sole responsibility: it cannot be considered to reflect the views of the European Commission. The European Commission does not accept responsibility for the use that may be made of the information it contains.
List of participating organizations in PREDICTOM
Altoida Inc, Alzheimer Europe, ALZpath Inc, BrainCheck Inc, Center for Research and Technology Hellas, Foundation Lygature, Fraunhofer-Gesellschaft research organization, GE HealthCare, GN Hearing AS, Health Research Institute Hospital La Fe Spain, Helse Stavanger HF (Stavanger University Hospital), Icometrix Nv, Joanneum Research Forschungsgesellschaft mbH, King's College London, Klinikum der Universität München, Ludwig-Maximilians-Universitaet Muenchen, Muhdo Health Ltd, National Institute for Health and Care Excellence, Novo Nordisk A/S, Pharmacoidea Hungary, Qairnel, Siemens Healthineers, The University of Exeter, Universitatsklinikum Erlangen, University of Geneva, Vrije Universiteit Brussel.